Washington Liquor board trying to figure out how to implement pot rules
Posted:
Updated: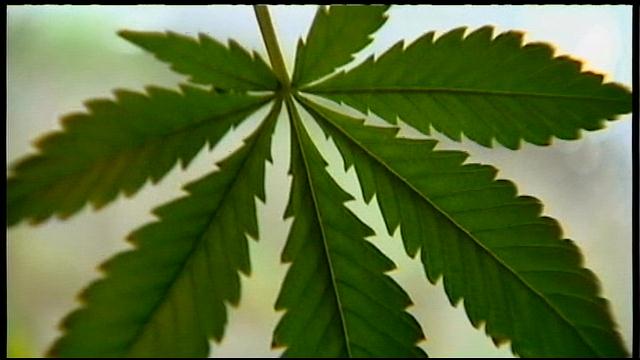 KENNEWICK, Wash. -- Now that Initiative 502 has passed, the Washington State Liquor Control Board says it could take a year to build the framework for the new laws.
The initiative established precedent for growing, processing, selling and using marijuana recreationally, so now the board will build a system from the ground up.
"There is no model for a system of this size for marijuana anywhere in the world, really this is the first of its kind..a similar measure passed in Colorado, I'm sure we'll be discussing with them the next steps," said Brian Smith, the Spokesperson for the Washington State Liquor Control Board.
WSLCB has a big job to complete before December of 2013. They must put in place rules that will regulate the growers and processors and retailers of recreational marijuana. But Washington residents will see other changes take place locally as early as next month.
"There is only one portion of this that goes into effect immediately, and that is possession.and simply what that means is we're not going to arrest people at the local level for mere possession. It doesn't legalize everything else. But it is simple as to what our immediate response will be," said Kennewick City Attorney Lisa Beaton.
Beaton says starting December 6th, local police will no longer arrest adults over 21 who have less than one ounce of pot on them. But setting up dispensaries and retail locations may be a challenge for the liquor board since this is in direct violation of federal law.
"We don't know what the Federal Government is going to do. They've been silent on this, so we are going to reach out to them. Of course the voters of Washington state enacted a law they want us to be able to move on it," said Smith.
Smith says any movement will all depend on what the Department of Justice Decides. He says if they don't like the idea of pot dispensaries and pot store fronts, they can seize all the expected tax revenue that's predicted. The Office of Financial Management calculated based on the number of liquor stores Washington State used to run, 328 the revenues could be as high as $2 billion dollars in five years. However, if they decide to shut those places down, we could drop down to zero.
In the meantime, until these rules are ironed out by 2013, Beaton says the cities are standing by. "So in the end, things like dispensaries and collective gardening are still not of legal use, so this initiative make those uses legal.'
Regulating DUI checks also creates a problem since there will no be a blood test required if an officer suspects a driver of being under the influence. Smith says, the WSLCB is leaving it up to Washington State Patrol to decide how they're going to enforce such rules.
If the Federal Government does allow Washington State to open up retail locations, local municipalities will have a say in much like they did when the state operated the liquor stores. They will have an input on how many licenses they'll give out, to whom and where they'll be located.
For more information from the Washington State Liquor Control Board, click here