What's the Furr-cast?
Posted:
Updated: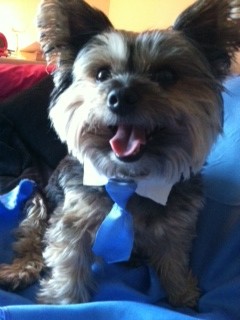 Human's aren't the only inhabitants of this world who forecast the weather.

Much of the animal kingdom possess an innate ability to predict the weather.

"They are able to respond to these very short term events. And the really big one, for most wild animals, are low pressure systems. They have an internal barometer that is remarkable," explains research biologist Brian Underwood.

We've learned that the animal kingdom can be a very good predictor of short term weather patterns, but what about those cues we humans look at in the animal kingdom for long-term weather prediction?

For example, the fur on a wooly caterpillar?

"I think there's probably some, a modicum of truth to some of that. But, I think anything longer than about two or three months is probably stretching it. Most mammals, for example, have a little gland in their head that keeps track of the sunlight they are exposed to, and it's a cumulative thing," said Underwood.

The accumulation of that sunlight information helps slowly change the animals physiological processes over time, such as when the animal will molt into its winter coat, or when it will start gathering food to store in caches for the winter.

So, while animals may not be able to tell you exactly how much snow Syracuse will pickup this winter, their physiological responses can give us some insight into the meteorological patterns heading into the upcoming cold weather season.