Leskovar getting rid of the last of its new Suzuki inventory for good
Posted:
Updated: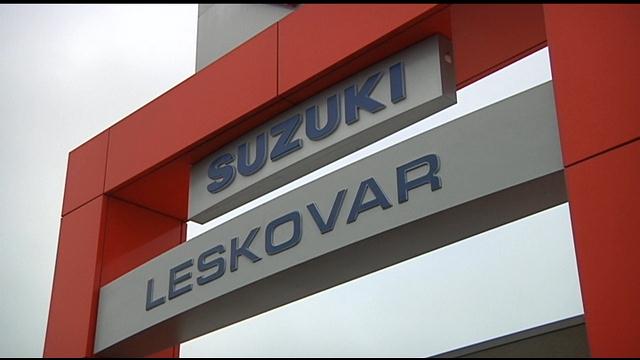 KENNEWICK, Wash. -- Earlier November, American Suzuki Motors announced they will be filing for Chapter 11 bankruptcy and getting out of the car business in the United States.
For the sales team at the Leskovar dealership in Kennewick, it means the sales team will be selling the last of their brand new Suzuki inventory on the lot. The company announced after 2013, brand new models will no longer be made or sold in the United States.
Jeff Leskovar, whose family run the car dealership in the Tri-Cities since 1969 says it shouldn't really change things for them. Leskovar sells primarily used cars, and new Suzuki's account for about 1% of their total units sold, said Leskovar. He says they have about ten new cars left on their lot.
Leskovar said what they provide their current customer base shouldn't change.

"We'll still repair Suzuki's, do warranty work on Suzuki's, sell Suzuki parts. So it won't really affect our day to day business operations at all," he said.
The Japanese car maker announced earlier November it will be refocusing its sales in the United States, meaning the car maker is not going out of business, but has rather shifted it's focus to selling just motorcycles, all terrain vehicles and outboard engines for boats in the US.
Jeff Leskovar says the brand started having problems after 2008, when the Suzuki dealerships stopped giving sub prime financing options. which led to lost advertising dollars.
He says, parts should still be available because the global brand is strong internationally.