Change is blowing the Dust Devils' way with 2013 NWL schedule
Posted:
Updated: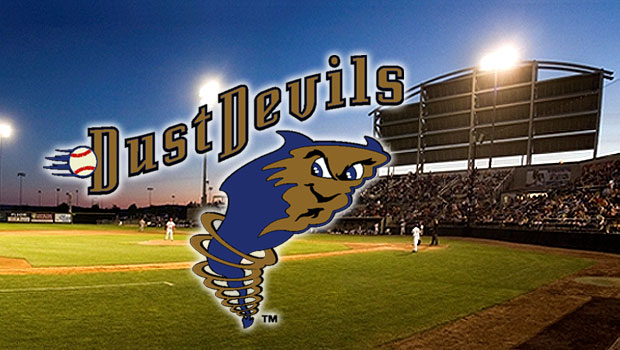 From Tri-City Dust Devils
The Tri-City Dust Devils and the Northwest League have released the schedule for the 2013 season. Opening Night at Gesa Stadium will be Friday, June 14th versus the two-time defending league champion Vancouver Canadians, while the season finale will be Monday, September 2nd (Labor Day), also versus the Canadians. The first half of the regular season will conclude on July 22rd.
Tri-City fans will notice a few changes in the Northwest League that will affect the 2013 schedule. For the first time since the Portland Rockies moved to the Tri-Cities in 2001 a franchise has relocated, as the Yakima Bears are now the Hillsboro (Ore.) Hops.
The league has realigned from an East-West divisional format to a North-South format. The Dust Devils will be in the North division along with the Everett AquaSox, Spokane Indians, and Vancouver Canadians. The South division will be comprised of the Boise Hawks, Eugene Emeralds, Hillsboro Hops, and Salem-Keizer Volcanoes.
Also, the league will have an All-Star Game for the first time since 2004. It will take place in Everett on Tuesday, August 6th.
A Gesa Stadium-record ten post-game fireworks shows will take place in 2013. Fireworks will once again follow the season opener, season finale, July 3rd, and every Saturday home game during the season. A full promotional schedule will be released in the spring.
The Dust Devils will look to set a single-season attendance record for the seventh consecutive year in 2013. A total of 86,095 fans visited Gesa Stadium in 2012, and a single-game record of 3,871 was set on the season finale.