Sentencing Day: Jury Forewoman in Thompson Case Wanted to See More Jail Time
Posted:
Updated: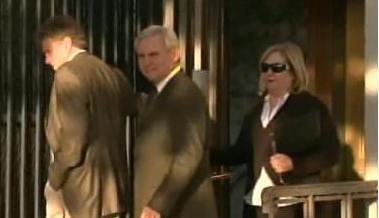 SPOKANE, Wash. - On the day former Spokane Police Officer Karl F. Thompson Jr. was sentenced to more than four years for his role in the death of a Spokane man, the jury forewoman who helped decide Thompson's fate believes his punishment wasn't strict enough.
Diane Riley, the jury forewoman in the case, told KHQ that she believed Thompson should have received nine to 11 years behind bars, which was the recommendation of US Attorneys.
Last November, a jury convicted Thompson of using excessive force and lying to investigators to cover up his actions when he beat Otto Zehm inside a north Spokane Zip Trip on March 18, 2006. Zehm was beaten, shocked ,and hog-tied by police that night. Zehm died two days later at a Spokane hospital.
Five years and seven months after Zehm died, Nov. 2, 2011, the jury delivered the verdict in a federal courtroom in Yakima. Riley said the jury decided Thompson was guilty only after seeing all of the evidence.
In a phone interview Thursday Riley explained, "If it comes that he gets a fair sentence for what he did, it'll all be worth it. But if the sentence is going to be something that is just a slap on the hand then we can obviously see that there is something a little bit more at play than just justice."
With the exception of spending one night in Bonner County Jail, Thompson has been a free man from the day of his conviction. As such, Riley firmly believes Thompson received special treatment.
"I am very -- not angry -- but disappointed that he seems to be being treated special in that sentencing has taken a year," Riley continued. "I have a hard time sometimes being patient with this process and understanding why is it taking so long?"
Now that Thompson's been sentenced, Riley feels like she can put this chapter of her life behind her.