Thanksgiving Cooking Safety Tips
Posted:
Updated: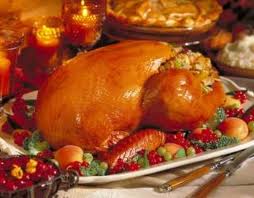 November 16, 2012 -
OREGON. - With Thanksgiving less than a week away, Oregon State Fire Marshals want to remind you to be safe while you're cooking and preparing holiday meals.
Fire Marshals say from 2007 to 2011, there were more than 3000 cooking-related fires in Oregon. Firefighters say those fires caused seven deaths, 224 injuries, and more than $29 million in damages.
Here are some safety tips to help you stay safe this Thanksgiving.
* Keep a close eye on your cooking, never leave food unattended while cooking.
* Keep your cooking area clean, including the stovetop, oven, and exhaust fan.
* Keep oven mitts, dishtowels, food packaging, and other combustible items away from stove burners.
* Heat cooking oil slowly and watch it closely, it can ignite quickly.
* Don't wear loose sleeves while working over hot stove burners, they can melt, ignite, or catch on handles of pots and pans spilling hot oil and other liquids.
* Have a "kid-free zone" of at least three-feet of space around the stove or other food preparing areas.
* Keep a lid nearby the stove top to smother small grease fires. You can smother a fire by sliding the lid over the pan and turning off the stovetop. Leave the pan covered until it is completely cool.
* Keep a fire extinguisher in your kitchen and take responsibility for learning how to use it.
* Keep pot and pan handles turned in toward the stove to avoid bumping them and spilling hot foods.
The Office of State Fire Marshal and Underwriters Laboratories agree that deep frying your turkey presents some of the most dangerous safety hazards. However, if you do decide to deep fry your turkey, marshals say place the fryer on a flat, stable surface and don't overfill it with cooking oil. Once the oil is up to temperature, turn off the burner and only insert turkeys that are completely thawed, otherwise hot oil will splatter and may boil over the sides of the fryer. Never use water to cool hot oil or extinguish a cooking oil fire. Keep children away from the fryer, and use thermometers to gauge oil and food temperatures. After cooking, make sure the oil is completely cool before removing it from the fryer.
Here are some turkey fryer safety tips:
* Lower and raise food slowly to reduce splatter and prevent burns.
* Cover bare skin when adding or removing food from the fryer.
* Make sure to have at least two feet of space between the propane tank and the fryer burner.
* If the oil begins to smoke, immediately turn the fryer gas supply off and leave the pot uncovered to cool.
Fire Marshals say it's also a good idea to make sure you have smoke alarms on every level of your home, outside each sleeping area, and in every bedroom, and test the smoke alarms monthly to ensure they work.