Tips for Holiday Travel
Posted:
Updated: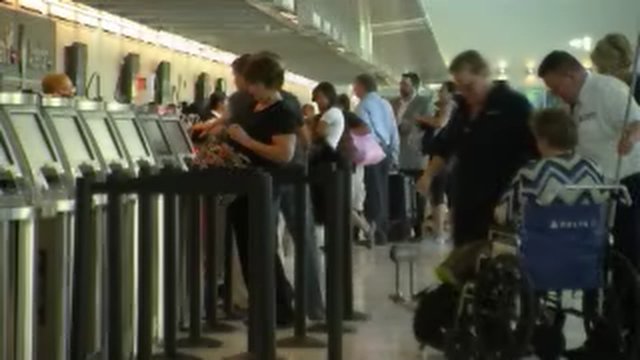 If you travel often, you probably have your own ideas about how to prepare.
But with the holidays, even seasoned travelers may have to pack some odd things that could cause a problem at security.
Fort Myers residents Jerry and Elaine Pearson travel home during the holidays.

They know wrapped presents aren't recommended unless you want to go through extra screening and have your gifts unwrapped.
"It's just a hassle," said Jerry.
To ensure your travel goes smoothly, the Transportation Security Administration has holiday reminders.
Remember the plastic bag rule for liquids. Snow globes are OK, if they're smaller than a tennis ball.
Pies and cakes are fine. But liquid dishes, like cranberry sauce that are more than 3 ounces, aren't permitted in your carry on.
"We try to move the lines as quick as we can but not at expense of security. That way, when people are better prepared that really helps us a lot," said Bob Cohen, Federal Security Director at Southwest Florida International.
But perhaps the best tip of all is getting to the airport on time. RSW officials are recommending people get here at least two hours before their flight leaves.
Currently, wait times at RSW security are averaging 30 to 40 minutes.
So, even those who are the most prepared will still end up waiting in line.