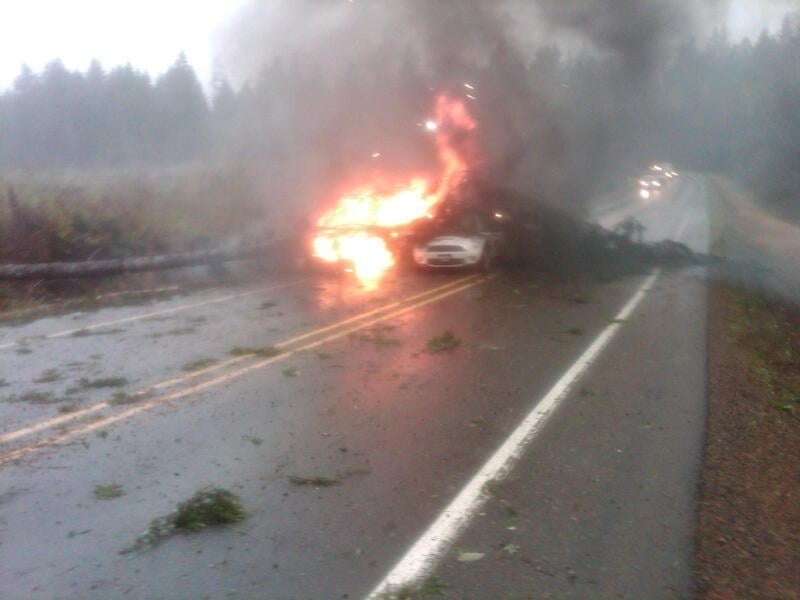 NASELLE, Wash. - The Washington State Patrol said a mudslide carried a tree into a trooper's car on Highway 101 near Naselle.
A Washington State Patrol trooper had stopped at the mudslide when police said the tree hit the trooper's car. The patrol car was then hit by another car and both caught on fire.

Trooper Russ Winger said it was the worst of several weather-related incidents on the Washington coast in Monday's wind and rain storm.
Winger said the trooper is not injured and the driver of the other car is OK, with a sore neck.
The Washington Transportation Department said Highway 101 was closed in five places between the Columbia River and Raymond by downed trees or accidents.
A semi-truck tipped on the Astoria-Megler bridge across the Columbia. Another semi blew on its side on the Chehalis River bridge in Aberdeen..
The patrol said the mudslide has blocked the highway, and it's one of several mudslides in the area Monday following heavy rain.