Grandview man commits string of armed robberies, carjackings, still on the loose
Posted:
Updated: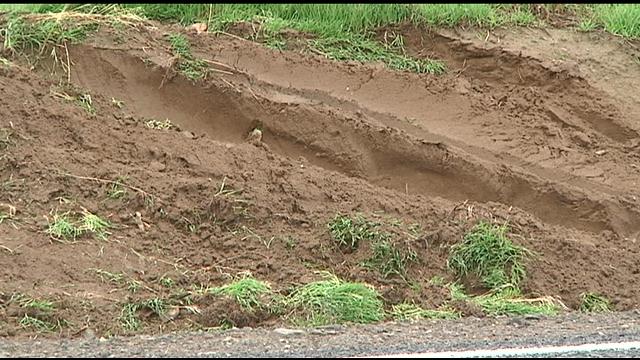 Grandview, WASH.--A Grandview man accused of committing a string of armed robberies and carjackings is still on the loose.
Shortly after 6 p.m. Monday, Grandview Police responded to an armed robbery at a convenience store on the 100 block of East Wine Country Road. Less than five minutes later, the Yakima County Sheriff's Office got a call about another armed robbery only a few miles away.
"I was scared that he was going to start shooting my brother," said one of the victims who preferred to remain anonymous. "I'm just standing there desperately trying to figure out what to do, and I didn't want to do anything stupid or he would start shooting."
Sheriff's Officers said the suspect, 21-year-old Marcel Maldonado stole cash from the convenience store. He then drove away, landing in a ditch on the 2700 block of Wilson Highway. Two siblings that live nearby went to check on the driver when things quickly turned ugly.
"He came running across the road so fast that we couldn't even get out of there," said the sister. "I mean there was no time."
The sister said the suspect pointed a long shotgun at them and demanded the brother open up his truck and start the engine. The suspect left his car in the ditch and sped away in the brother's Ford Ranger.
"You see that on movies sure that's fine, but not in your backyard or your front yard, so that is scary," said the sister.
Deputies said these were not the last two people Maldonado terrorized that night. He stopped at a rest area in Selah, pointed his gun at a woman sitting in a Jetta and made her get out. He then took of down the highway towards Ellensburg.
Ellensburg Police were told to be on the lookout for the stolen Jetta, and they soon tracked it down.
This led to a high speed chase along Highway 97 across Blewett Pass, but police said the chase was becoming dangerous to public safety and they let up.
Yakima County Sheriff's Deputies said Maldonado should be considered armed and dangerous.