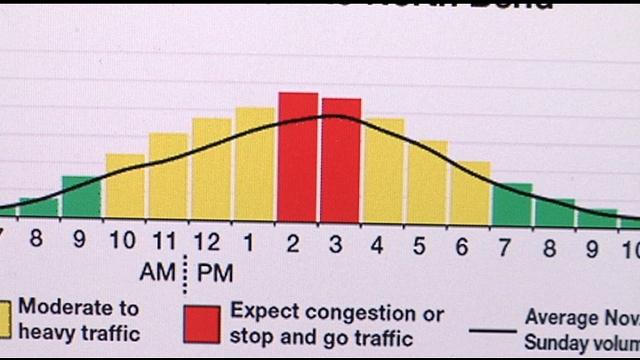 SNOQUALMIE PASS, Wash.-- It may soon become known for shopping, but Thanksgiving is one of the busiest travel holidays of the year. In fact, Trip Advisor said a third of all Americans will travel this weekend.
The Washington State Department of Transportation is expecting a big turnout in travelers this weekend, especially those heading over Snoqualmie Pass. And with the winter weather still dropping rain and some snow drivers need to watch out.
The Washington State Patrol said they only had about five accidents Wednesday night in Kittitas County with people headed over the pass. That's a pretty low number for a very busy travel day.
But with thousands more expected to cross Snoqualmie this weekend, troopers say people need to be careful.
"Yesterday was a bigger travel day but we'll still have quite a few today. And then Sunday, of course everybody going home, we're going to have some more increased travel capacity. So, just make sure again, everybody slows down and just has some patience," said Trooper Darren Wright with WSP.
The DOT has put up some traffic predictions for I-90. If you're headed back over the pass this weekend to the Seattle area, watch out for Sunday afternoon. Traffic analysts expect heavy congestion between 1-4pm, with nearly 2500 cars traveling over the pass every hour.
And of course, you can download the DOT's smart phone app to get up to the minute information on road conditions throughout the state.