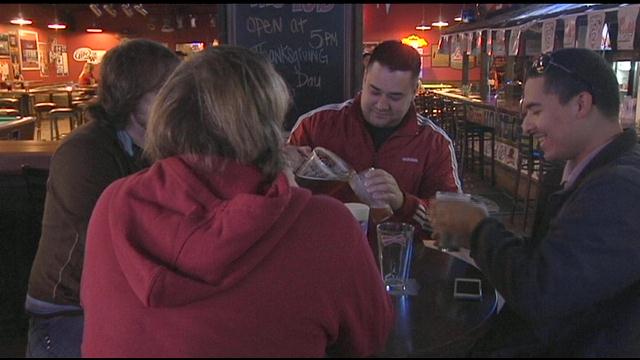 KENNEWICK, Wash. - The annual battle between rival schools WSU and UW, known as the Apple Cup, took place on Friday.
Sports fans watched the game from local bars to cheer on their team.
The Pub filled up this afternoon with fans for both teams and created good business for the bar.
Pub-goers said the friendly rivalry makes it more fun than watching it from home.
"You get to be around a lot of the same fans. I can't be at the game in person so I might as well come where I've got a lot of other fans and friends. You can cheer it on instead of sitting at home. I can have a few brewskies. It's fun. It all starts here," said WSU fan Gerrad George.
Since the game is in Pullman this year, workers at the pub said business is a little lighter. However, they said the apple cup is always a big draw for people to come out.