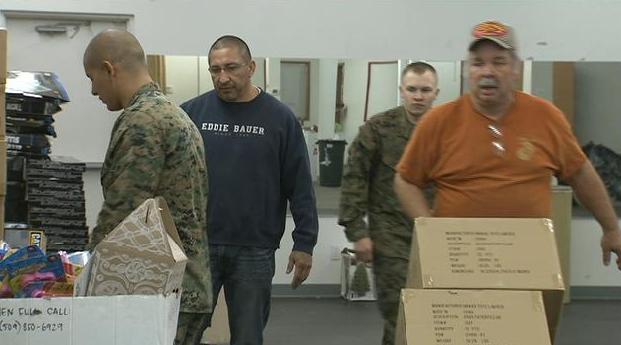 SPOKANE, Wash. - Toys For Tots warehouse is busy with volunteers sorting out the first set of orders this holiday season. Thousands of children will have gifts because of your donations.
There will be bags filled with toys ready for families to pick up when the warehouse opens on the 30th. And so far they have been able to fill more than 100 orders.
The toys are sorted on racks by age group, so volunteers can pick toys specific for the kids who need them. Last year Toys For Tots provided more than 25-thousand local kids with toys during the holidays.
They still need volunteers to help bag the rest of these toys and take phone orders. They've extended the call center this year so you have until December 7th to call in.
If you want to donate you have until December 17th. They say the toughest age bracket to fill is toys for newborns and teenage girls. If you do plan to donate that's what they need the most of.
There are bins at dozens of locations across the city. You can find a list of those on our Web Channel www.KHQ.com.