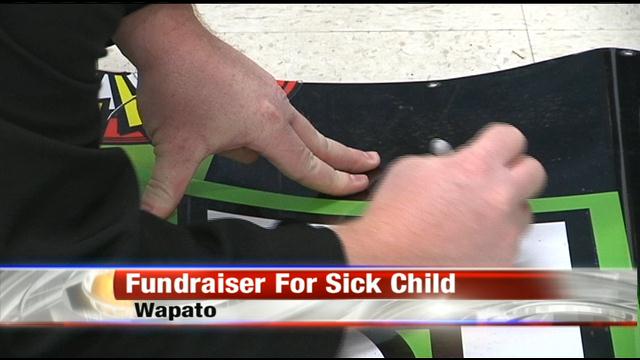 Wapato, WASH.--Allison Hargraves is barely a month old, and she already has a whole community behind her helping in the fight for her life.
The Wapato Community Center held a silent auction on Allie's behalf Saturday. There were some big items up for auction including Seahawks tickets, an autographed Richard Petty drivers suit and vinyl decorative packages for race cars.
Coordinators said they're hoping to raise between 10,000 to 15,000 dollars for Allie's family, which will help offset some of the medical costs.
Allie's dad, Erick Hargraves, said she was born with lung capacity issues and an enlarged heart. He said it's been a constant struggle but feels so blessed for the support.
"It's just unbelievable, very amazing," said Hargraves. "I just never ever thought that I'd ever be so lucky with having so many people around that care."
This is the second fundraiser for Allie and her family. The first one was held at Speakeasy in Yakima around a month ago, and they were able to raise a whopping $26,000.
Allie is currently back home, but her dad said she'll have to continue to seek monthly treatment at a Neonatal Intensive Care Unit in Portland.