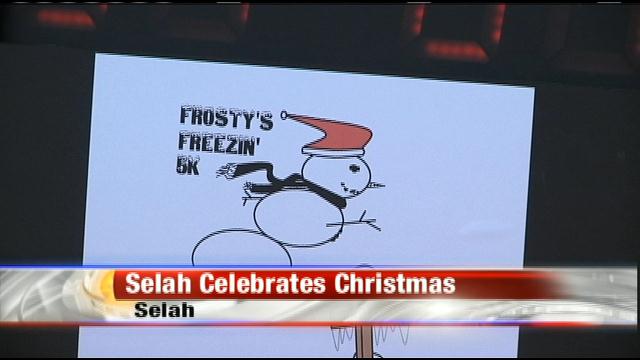 Selah, WASH.--Christmas celebrations went all day long in Selah.
Families joined Santa for breakfast Saturday morning, and then enjoyed some "carnival like" reindeer games.
About 90 runners participated in "Frosty's Freezin' 5k". Runners were encouraged to dress up in costume.
Participants said if the race becomes an annual event, they think even more people will sign up next year.
"I think it helps people who don't feel like it's Christmas start getting in that spirit," said Gage Benner.
The Selah Lighted Christmas Parade just got underway at 5 p.m. and afterwards people can stop by the Selah Civic Center to see Santa, again.
He'll be reading a classic Christmas tale, and then will stick around for pictures until 8 p.m.