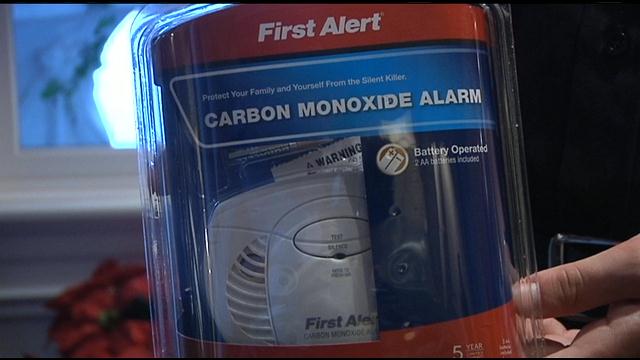 YAKIMA, Wash. - The West Valley Fire Department wants to remind people in Washington that starting in 2013, nearly all residential buildings must have Carbon Monoxide alarms.
Carbon monoxide (CO) is an invisible, odorless gas. It is a common by-product of incomplete combustion, produced when fossil fuels (like oil, gas or coal) burn. Because you can't see, taste or smell it, carbon monoxide can kill you before you know it's there. Exposure to lower levels over time can make you sick.
Effective January 1st, The Revised Code of Washington (RCW 19.27.530 available
here
) requires that nearly all buildings classified as residential occupancies (exceptions are listed in the code) have the alarms. This includes existing single-family housing, as well as hotels, motels, apartments and other spaces intended for inhabitance.
The fire department says CO alarms should be outside of each separate sleeping area, in the immediate vicinity of the bedroom.
Firefighters say where a tenancy exists, the tenant must maintain the CO alarms as specified by the manufacturer, including replacement of the batteries. The department says single-station CO alarms must be listed as complying with ANSI/UL 2034 and be installed and maintained in accordance with NFPA 720 and the manufacturer's instructions.