President Obama: Taxes Must Be Raised
Posted:
Updated: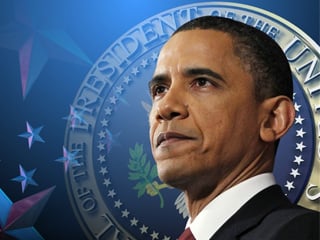 "Get it done."

That's the message from state governors visiting Washington ahead of the so-called fiscal cliff.

There are two offers on the table, but the White House and Congressional Republicans are still far from a deal.

Six governors, three Democrats and three Republicans, met with President Obama Tuesday, united over the fiscal cliff.

"You've got to come together and get this done. This impacts the economy," Utah's Governor Gary Herbert said after the meeting.

"The states are willing to share the sacrifice. We don't want to take it all, but we are willing to do our part," Arkansas' Mike Beebe added.

The governors want Congress to do its part, but there are no new signs of compromise.

The White House wants to raise twice the tax revenue by closing loopholes and increasing rates on the highest earners.

Republicans want to cut $250 billion more from Medicare, in part by raising the eligibility age to 67.

They would also cut Social Security by lowering cost of living increases.

President Obama is insisting on tax increases, and called Speaker John Boehner's proposal "unbalanced" in a Bloomberg Television interview.

"He talks, for example, about $800 billion worth of revenues, but he says he's going to do that by lowering rates, and when you look at the math it doesn't work," Mr. Obama explained.

For the first time the president indicated if Republicans raise taxes on the wealthy now, he may consider lowering those rates again a year from now, but Republicans won't budge.

"When you raise tax rates you impact small businesses, and they create the jobs in this country.
That's why Republicans are opposed to raising tax rates," argued Arizona Senator Jon Kyl.

If the country does go over the fiscal cliff the latest Washington Post poll indicates the majority of Americans say Republicans should bear the brunt of the blame.