Academic All-Star: Efrain Cardoza of Pasco High School
Posted:
Updated: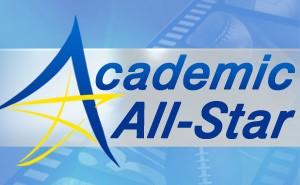 PASCO, Wash. -- This semester Pasco High School senior Efrain Cardoza has a 4.0 GPA. His cumulative is 3.57. Basketball keeps Cardoza motivated in school.
"It's difficult but I get it done. I have to do my homework as soon as I get home, make sure my grades are up, or else my parents won't let me play basketball.. I love basketball, so it's one of my top priorities," Cardoza said.
"Efrain Cardoza is a sharp shooter. You've got to watch him. We've got a veteran crew, just about 10 seniors. We had a lot of close games last year, so we're looking for some good things this year," head coach Charlie Villanueva added.
Also Cardoza is involved in Key club and volunteers with Saint Patrick's Catholic Church.
"I'm involved in helping a lot of the homeless, making food for them, and helping out the shelter there," Cardoza said.
Cardoza hopes to receive an academic scholarship to Washington State University, University of Washington or Eastern Washington University. He plans to study business administration so he can eventually run his own business.
"I don't know, I just don't really like being told what to do, so I thought if I was my own boss, that'd be easier for me," Cardoza said.
To see other academic all-stars or nominate a local senior, click here.