No Movement On The Fiscal Cliff
Posted:
Updated: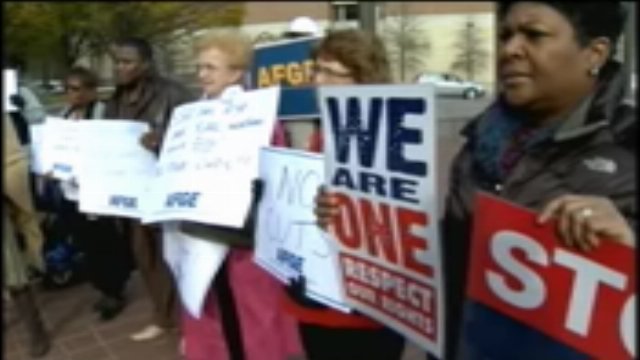 If you've been dying to tell your member of Congress what you think about the Fiscal Cliff - today may be your chance.

While negotiations in Washington are up in the air - most lawmakers have gone home for a long weekend break.

Today's break was already scheduled, and with nothing to vote on here, most lawmakers are back home - likely to get an earful from voters.

Lawmakers are getting out of Washington today, while they can! "We've heard Eric Cantor, some House Republicans, talk about forcing members to be in town through the Christmas holiday if a deal is not done before then," said Politico 's Kenneth P. Vogel.

There are some of the frustrated constituents. In Baltimore, protesters were upset about what could happen if social security jobs are cut. "There's gonna be backlogs in disability. They're gonna skyrocket, processing time is gonna skyrocket. There's gonna be lines out the door," warned Witold Skwierczynski of the American Federation of Government Employees.

The few lawmakers left on Capitol Hill get some advice today when economist Mark Zandi testifies.

Plus, more fallout from what President Obama's Treasury Secretary tells CNBC could happen, If there's no deal. "Is the administration prepared to go over the fiscal cliff?" asked a CNBC reporter.

"Oh, absolutely," replied Geithner.

THERE IS ONE SMALL SIGN OF PROGRESS. A REPUBLICAN SOURCE TELLS US PRESIDENT OBAMA AND HOUSE SPEAKER JOHN BOEHNER SPOKE BY PHONE. "We need a response from the White House. We can't sit here and negotiate with ourselves." House Speaker John Boehner, (R) Ohio.

"The holdup right now is that Speaker Boehner took a position, I think the day after the campaign, that said, we're willing to bring in revenue, but we're not willing to increase rates," said President Barack Obama.

Gridlock - 26 days and counting.