Fiscal Cliff: Headwinds
Posted:
Updated: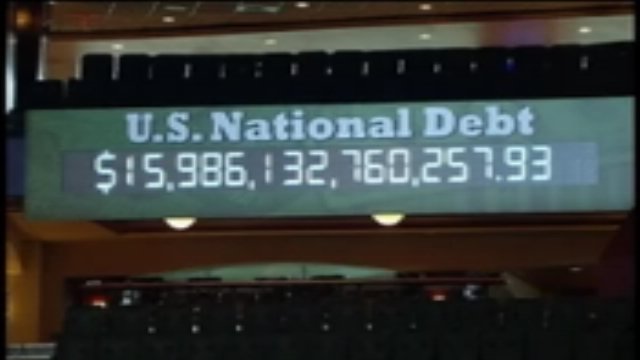 After a week, Republicans and the White House are talking again about how to avoid the Fiscal Cliff.

Plus, new unemployment numbers this morning will reveal a look at how many people in this country can't find jobs.

Experts blame Hurricane Sandy for what's expected to be a weak jobs report - weekly claims for unemployment checks jumped, and that could affect today's new unemployment rate.

Now at 7.9%, the unemployment rate isn't expected to change when new job numbers come out this morning.

But economists think it may be the push Washington needs to cut a deal to avoid the fiscal cliff. "You've got to nail this down. Uncertainty is killing us," said Mark Zandi of Moody's Analytics.

"Higher unemployment is a strong incentive for legislators to get something done," said CNBC Chief Washington Correspondent John Harwood.

Staff working for President Obama and House Speaker John Boehner have resumed negotiations. Today we may hear if they're making any progress.

Democrats are standing firm against a Republican plan to keep tax breaks for the wealthy. "I see their proposal as an assault on the middle class," said House Minority Leader Rep. Nancy Pelosi, (D-CA).

"We are not going to negotiate this now. I believe the tax rates should go up to 39-point-six." Senate Majority Leader Senator Harry Reid (D-NV).

Now there's a new twist: we're approaching the debt limit again. President Obama wants new authority to borrow more money without being blocked by congress. "What he's really after is assuming unprecedented power to spend taxpayer dollars without any limit," said Sen. Minority Leader, Senator Mitch McConnell (R-KY).

Those job numbers due out today could tell another story. Millions of unemployed Americans and families hoping Washington can work this out. "The closer it gets to the brink, the more stressed they're going to be," said President Obama.

The inside scoop on those negotiations: the White House reportedly won't budge on taxing the wealthy, and one source reports republicans have no "Plan B."