One Can Never Get Over The Loss Of A Child, But There Is Support For You
Posted:
Updated: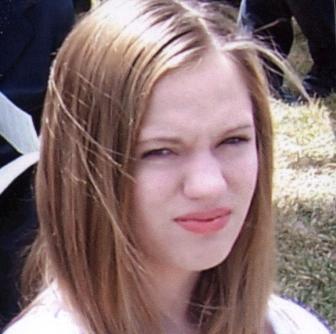 KHQ.COM's NICHOLE MISCHKE: As a mother myself, I cannot imagine the pain of losing a child and I pray it is something I never have to go through. Every parent brings their children into the world with the full expectation that they will never have to say good bye to their kids. Kids are supposed to out live their parents, that's just the way it should be.
For those who have experience the loss of a child I first want to say that my heart aches for you and I have no idea how to even relate to your pain. In an effort to raise awareness about the resources available to parents, siblings, grandparents, friends etc. who are all dealing with losing a child, two brave parents allowed me to interview them today.
Susi Schlerf lost her 15-year-old daughter Sami when she was hit head-on by a car while riding her bicycle home from the grocery store on May 11, 2005 and passed away the next day. Sami was only one house away from home when she was hit by the car.
Jack McPeck also lost his son four years ago to an unexpected death and said he doesn't like it when people ask the question "How did you get over losing your child," because losing a child is something you never get over.
I sat there listening to the two of them share their hearts and am still amazed at their strength and courage.
They want everyone to be aware of an organization called "The Compassionate Friends" whose mission is to provide "highly personal comfort, hope and support to every family experiencing the death of a son or a daughter, a brother or a sister, or a grandchild, and helps others better assist the grieving family."
On Sunday, December 9 they are inviting anyone and everyone to attend The Compassionate Friends World-Wide Candle Lighting from 6:30 to 8:00 PM in the fellowship hall of Veradale United Church of Christ located at 611 N. Progress Rd. in Spokane Valley.
On that day at 7pm in time zones all across the world, thousands will gather to remember their children who have gone before them. Candles are lit by everyone in attendance and people are encouraged to bring photos and stories to share about the person they are remembering.
Staci wrote something to me in an email that I will leave you with because it is powerful and so important. She said:
"I do not have any message for parents other than love your children, listen to instructions out there of safety and encourage your children to be safe. Value every moment you have with them because if that moment ever comes that they are not with you, you will be grateful for the moments you did have."
To find out more information about The Compassionate Friends, CLICK HERE.
To find out more information about the World-Wide Candle Lighting, CLICK HERE.
For information about local Spokane chapters, CLICK HERE.
This story was filed and written by KHQ's Nichole Mischke. Email her at Nichole.Mischke@KHQ.com.
Have you or do you know someone who has lost a child?