Hermiston remembers "Mayor Bob"
Posted:
Updated: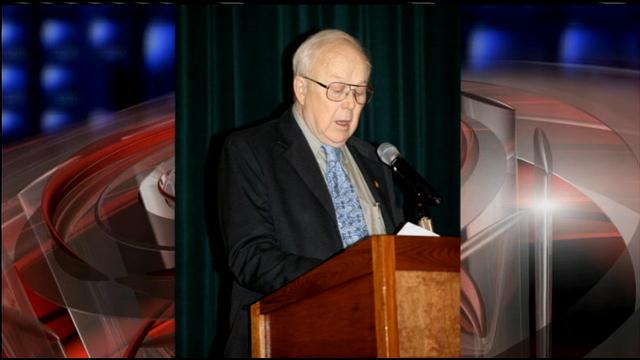 HERMISTON, Ore. -- Mayor Bob Severson passed away Monday night after suffering a heart attack Friday morning.
Severson started as Mayor on Jan. 1, 2001 and his last term in office would have ended at the end of this month.
Mayor Bob was first joined the City of Hermiston's government as a councilor on Jan. 1, 1995. Severson moved to Hermiston in 1969. He spent 47 years as a retail grocer, retiring in 1996. Bob was on the Red Apple Markets Board of Directors for many years.
In 1996, he was a Rotarian, Desert Arts Council Member, an Elder and board member at his church and joined many other public service groups. The former Hermiston Chamber of Commerce Board member was once "Boss of the Year" and also recognized in 1997 at the Distinguished Citizens Awards Banquet as Hermiston's Man of the Year.
Fondly referred to as "Mayor Bob," the 80-year-old was born and raised in northwestern Minnesota. He spent four years in the U.S. Navy from 1951-55, during the Korean conflict. He has lived in Yakima, Coupeville, and Selah, Washington, before coming to Hermiston. While in Selah, Bob was very active in the Jaycees and was elected as their first JCI Senator. He served on Selah's City Council and moved to Hermiston in late 1969. Bob and Janet married in 1953.
They have two sons John and Mark Severson living in Hermiston and a daughter Roberta Hansen in Kirkland, Washington. They have a grandson, grand-daughter-in-law, and a great-grandson living in Heidelberg, Germany.
The funeral service for Hermiston Mayor Bob Severson has been set for 4 p.m. on Friday, Dec. 14 at the Hermiston Conference Center at 415 S. HWY 395, Hermiston, OR.