Fiscal Cliff: The Deadline Approaches
Posted:
Updated: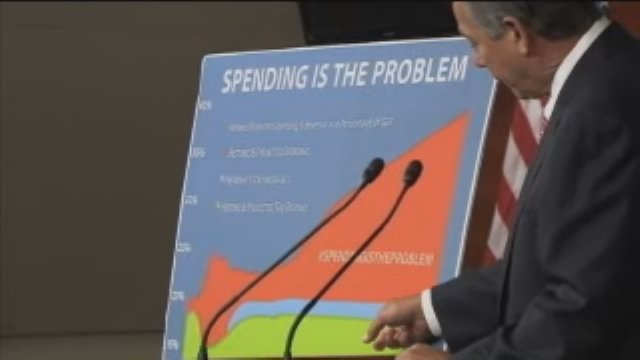 No news is not necessarily good news when it comes to your taxes.

As of this morning we're exactly one week away from Congress going home for the holiday break and still no deal on avoiding the fiscal cliff.

Discussions described as "tense" earlier this week are now being called "frank." It's not clear if that means progress.

Still deadlocked, and no closer to a deal this morning after a second face-to-face between President Obama and Republican House Speaker John Boehner. "The President wants to pretend that spending isn't the problem, that's why we don't have an agreement," said House Speaker John Boehner, (R) Ohio.

They met in the oval office for almost an hour. For aides for both sides called the meeting "frank."

Boehner wants more spending cuts.

The President insists the wealthy pay more, and he's still pressuring congress to extend tax breaks for the middle class - deal or not. "We want congress to hear that they shouldn't be fooling around with people's Christmas' like this," said President Barack Obama.

On the street, emotions range from angry. "It's just disgusting," said one.

To unconcerned. "I'm kinda neutral on it. I just hope they hurry up and get something settled," said Washington D.C. resident Joshua Gilchrist.

To optimistic. "I would expect that to happen right before or right after the first of the year," said Washington D.C. resident Dana Hunter.

The senate is scheduled to go home one week from today. Some house members are already leaving.

Unless there's a breakthrough here - they've got nothing to do.