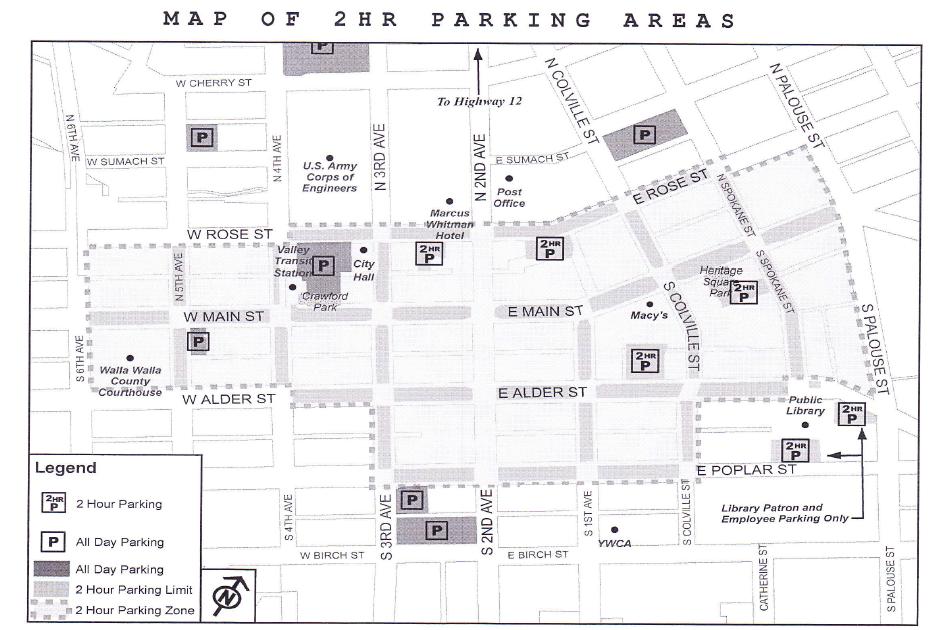 December 27, 2012 -
WALLA WALLA, Wash. - Starting January 1st, if you get a parking ticket in Walla Walla, it'll cost you twice as much as it used to.
The Walla Walla City Council approved the increase in fines for people who violate the city's 2-hour downtown parking limits. The last time the city increased parking fines was in 2005, and before that, in 1981.
The city learned earlier this year that Walla Walla's overtime parking violations were lower than neighboring cities: Kennewick - $50, Yakima - $25, Wenatchee - $30, Spokane - $15. So starting in January, Walla Walla drivers who violate the 2-hour parking limit will be charged $10 for their first offense, $30 for their second, $50 for their third, and $100 for their fourth or subsequent offenses.
Although the fines are double, the city doesn't think revenue will double, out of hopes that people will comply after their first violation.
The city says drivers can avoid any parking tickets if they move their vehicles after 2 hours to a different block on the same street or a different street. City employees are working to increase the signage downtown explaining parking rules.