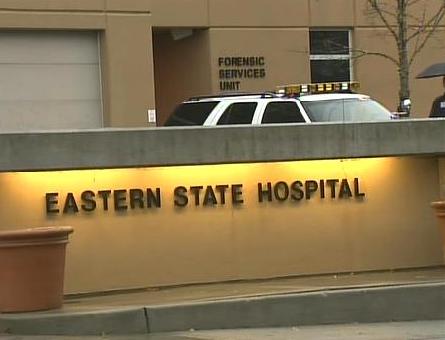 MEDICAL LAKE, Wash. - The State Department of Social and Health Services said administrators at Eastern State Hospital are working to improve security at a unit that houses the criminally insane.
The Joint Commission, a U.S.-based nonprofit organization, suspended its accreditation for the hospital after a patient strangled another patient to death in a unit that houses the criminally insane. The agency said they determined that the patients had too much access to items that could be used for strangulation.
The department says the hospital has since removed and secured those items.

A 30-year-old Yakima patient, Amber Roberts, pleaded not guilty to a murder charge in the November death of 56-year-old Duane Charley. She said she strangled him with an electrical cord.