State's Alcohol Ignition Interlocks Now Include Cameras
Posted:
Updated: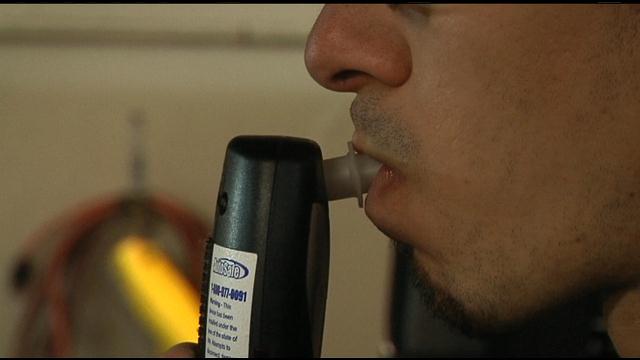 YAKIMA, Wash.-- Starting January 1st, if you get caught driving under the influence in Washington, be prepared to have your picture taken every time you start your car.
Ignition Interlock Systems aren't anything new in the fight to cut down on drunk driving.
Right now, judges can require DUI offenders to have an interlock system installed in their car, forcing them to take a breathalyzer test before they're able to turn the key.
The new system adds a small camera inside the vehicle that snaps a picture of the person taking the test, to make sure the driver is the one blowing and not a passenger or friend.
The State Patrol says the addition will be a big help since they get quite a few calls from people reporting misuse of the system.
"We get calls from a concerned citizen who knows their neighbor is supposed to have the device and they watched someone else blow into the device for them to get the vehicle started, those sorts of things," said Sgt. Ken Denton with WSP.
Denton says the pictures are downloaded and sent to the State Patrol to look over and if someone is caught cheating, they could face more penalties.
And because offenders are responsible for all the costs of the interlock systems the change won't cost the state anything.
------------------------------------------------------------------------------------------------------
OLYMPIA, Wash. - Alcohol Ignition Interlocks in Washington will soon have a device that prevents others from performing breath tests for the driver. Starting January 1st, 2013, a camera will snap a picture every time someone blows into the machine, verifying that the driver is the person who took the test.
Interlocks are required on all vehicles of those who have been accused or convicted of driving under the influence. The machine requires a legal breath sample from the driver before the vehicle will start.
Washington has an Ignition Interlock License that allows those drivers, whose licenses would normally be suspended, to drive legally with an interlock.
Drivers can lose their Ignition Interlock License by attempting to fool the machine. The cameras will provide new accountability for those who have the license.