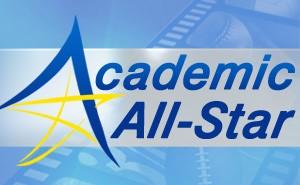 KENNEWICK, Wash.--Kennewick High School senior Ryan Westover keeps up just fine with his accomplished family. Westover excels in school while playing basketball.
"Ryan does everything he's asked. He's consistent. He's involved in Leadership, he's an ASB officer, just countless activities, a great kid for the school. He does the announcements every day. He's just a fabulous kid, fabulous family," Kennewick head coach Bradyn Leyde said.
"I think it's a family thing. All my siblings got really good grades, were athletes," Westover added.
Other members of the family inspire Westover's career pursuit of becoming a dentist. He wants to attend Brigham Young University or Utah State University.
"Ever since I was a little kid, I wanted to be a dentist. My uncle's been a dentist. My grandpa's a dentist. So it's kind of a family thing," Westover said.
"Ryan's a phenomenal guy. What he says, he's going to do. So I've told him, down the road, I guess 10 years, 8 years when he gets done, I'll be one of his first clients if he's back here," Leyde concluded.
To see other academic all-stars or nominate a local senior, click here.