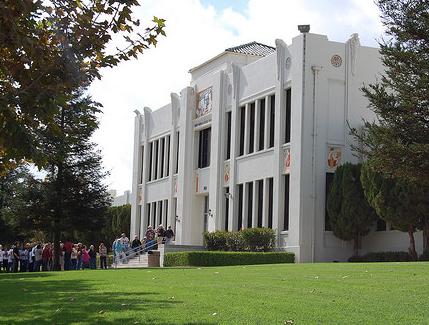 UPDATE:
TAFT, Calif. - Bullying may have been a motive in a California school shooting that left a student in critical condition from a shotgun blast.

A sheriff says the suspect told officers he had been bullied. Others in the town of Taft also say the teen was bullied.

Officials credit a teacher and a staffer with talking the teen into putting down the weapon.

PREVIOUS COVERAGE:
TAFT, Calif. - A sheriff's department in California says two people have been shot at Taft High School. They say someone has been taken into custody and is most likely a student.

KGET reports one victim only received minor injuries and refused treatment at the scene. The other was airlifted to a medical center with unknown conditions.

Deputies say they believe a shotgun was used in the attack.
Deputies are on scene and say they are doing a room-to-room search. They say the scene is still not secured.

Taft is a community of about 7,000 some 120 miles northwest of Los Angeles.


TAFT, Calif. - A city official says a shooting has been reported at a high school in Taft, Calif., a community in the southern San Joaquin Valley.
City manager's assistant Debra Elliott says the shooting was reported shortly after 9 AM Thursday.
We are hearing reports that two may be injured. We will bring you more information as we get it.