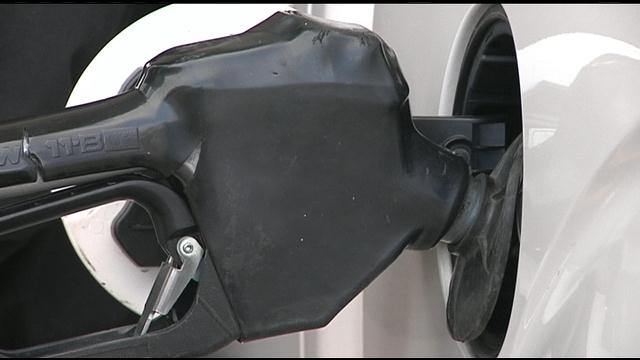 PASCO, Wash. -- While gas prices are slightly on the rise nationally, they are slowly dropping the state of Washington.

"National average stands at $3.27 a gallon today which is virtually the same as a week ago. National average is up 3/10 of a cent in the last week and Washington state is down about 4/10 of a penny. so they moving in a different direction but they're barely moving at all," said Patrick DeHaan, a petroleum analyst for GasBuddy.com
But the biggest difference can be seen locally said DeHaan.

"Washington has gone down about a penny and Kennewick has gone down about $.05 in the last three weeks," he said.

As of Friday, the Washington state gas price average according to GasBuddy.com is at $3.38 per gallon, with the highest prices in Seattle/Tacoma area of $3.44. Prices are the lowest in Spokane, averaging at $3.06. Yakima averages at $3.33 and Kennewick at $3.17.
"The East side sources its oil from the Rockies which is much cheaper because its Canadian oil. The West side imports its crude oil and its run through its Seattle refineries and that oil is more expensive and it sells for more. That's why Spokane is so much cheaper because the oil they are using was bought at far lower price," DeHaan explained.
DeHaan said its a quiet time of year with few people traveling and taking vacations. He said prices are down because demand is down, but he does expect it to pick up in the Spring.
"Prices could remain relatively quiet for a month or so I think prices will really start to ramp up between March and April," DeHaan said.
According to GasBuddy.com, the cheapest gas in the Tri-Cities can be found at the Kennewick Costco at $3.04 and the Safeway in Kennewick and Mid-Columbia Grocery tie for second cheapest at $3.05 per gallon.