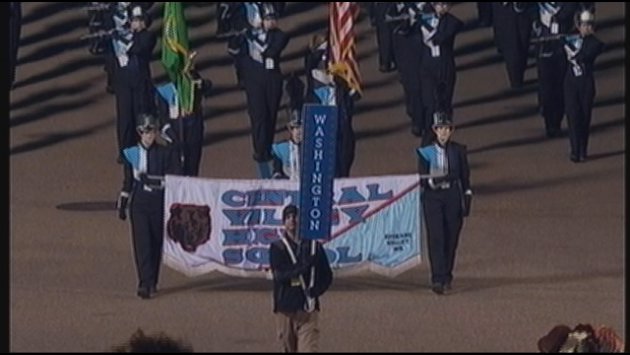 WASHINGTON, D.C. - It was a historic day in American history Monday, but it was also a very special day for the Central Valley Marching Band, after they were chosen as one of just seventeen high schools to be a part of the Inauguration Day Parade.
Practicing for over a year, the Central Valley Marching Band and Color Guard learned just before winter break that they were chosen for one of the biggest parades in the world.

Their long day began at 6:00 Monday morning as they went through security check after security check before spending most of their afternoon in a staging area outside the capital.
Finally at around 5:00pm EST, the band began the parade, performing a medley of Civil and Revolutionary era war songs on the mile long parade route along Pennsylvania Avenue.
Playing for hundreds of thousands of people who lined the mall and parade route, the students said the biggest moment was seeing the Commander In Chief himself, President Barack Obama.
The band is set to return home Tuesday and it's back to reality, with make up work for classes and finals on Wednesday. However, they said it was all worth it to have an experience they will never forget.