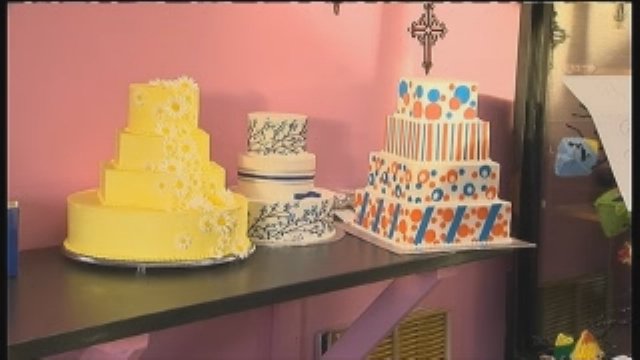 UPDATE:

GRESHAM, Ore. - Customers showing support for religious freedom have been ringing up sales at the "Sweet Cakes" bakery in Gresham where the owner refused to make a wedding cake for a same-sex couple.

Owner Aaron Klein says he is sticking with his decision despite the complaint by a same-sex couple to the state that could bring him a $50,000 fine.

Labor and Industries Commissioner Brad Avakian says anyone who opens their store to the public can not discriminate when customers come in to buy their goods.

The lesbian couple released a statement Tuesday saying they are humbled by all the support they have received. They have also received offers for a free cake and wedding.


PREVIOUS COVERAGE:

(KGW) - The Oregon Department of Justice is looking into a complaint that a Gresham bakery refused to make a wedding cake for a same sex marriage.

It started on Jan. 17 when a mother and daughter showed up at Sweet Cakes by Melissa looking for the perfect wedding cake.

"My first question is what's the wedding date," said owner Aaron Klein. "My next question is bride and groom's name ... the girl giggled a little bit and said it's two brides."

Klein apologized to the women and told them he and his wife do not make cakes for same-sex marriages. Klein said the women were disgusted and walked out.

"I believe that marriage is a religious institution ordained by God," said Klein. "A man should leave his mother and father and cling to his wife ... that to me is the beginning of marriage."

At the advice of their attorney, the women are not speaking to the media, but they have plenty of support.