U.S. Postal Service Announces Plan to End Saturday Mail Delivery
Posted:
Updated: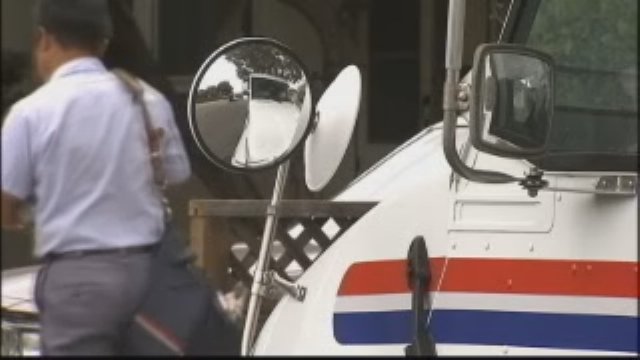 The U.S. Postal Service has announced a plan to end Saturday delivery in an effort to save billions of dollars for the cash-strapped agency.

It's a move the Postal Service has wanted to make for years, and says is necessary to cut more than $2-billion from their already struggling budget.

"It would be irresponsible for the Postal Service not to pursue this course," said Postmaster General Patrick R. Donahoe.

Under the new plan mail will be delivered to homes and businesses Monday through Friday, but only packages will be delivered on Saturdays.

Mail will continue to be delivered to post office boxes on Saturdays.

It's a plan the post office says a majority of Americans can live with.

"70 percent of Americans say they will support five day mail delivery," Donahoe pointed out.

Last year the post office had losses of nearly $16-billion and more red ink was forecast this fiscal year.

The main reason was mandatory costs for future retiree health benefits, which made up more than $11-billion of last year's debt.

Those benefits were made mandatory by Congress in 2006.

Postal officials had hoped lawmakers would reconsider the move during their last session, but failed to do so.

Saturday mail delivery will end in August unless Congress acts to keep the postman going six-days a week.

The U.S. Post Office operates as an independent agency, but is still subject to Congressional control.

Some observers expect a lot of opposition to the plan to drop Saturday mail delivery.