Drug DUI's Don't Appear To Be On the Rise Following Legalization of Pot
Posted:
Updated: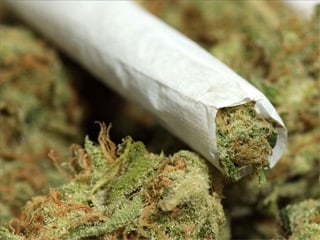 KENNEWICK, Wash. - It's been two months since Washington voters approved Initiative-502, legalizing marijuana.

One of the main arguments for people opposing the Initiative was the danger of more stoned drivers on the road. According to Washington State Patrol, the number of drug DUI's between December 6th and January 6th are actually down from the same time last year.

"It's early since the law passed so it's hard to know how this is really going to play out but the early signs, I guess, are encouraging. Hopefully people are being responsible in how they consume marijuana and if this trend continues, that would be great," said WSP's Lt. Mike Saunders.
There were 30 fewer drug DUI arrests in Washington from the time marijuana was legalized and that same time the year before. Additionally, the state toxicologist said she hasn't seen a spike in positive blood tests for THC (the chemical that gets you high in marijuana) since the beginning of December.
"We've been trained to recognize impairment by drugs for many years now. We've been enforcing that so it doesn't really change our enforcement efforts a lot. We've been prepared for this," said Saunders.
"It's very apparent that more people are smoking. It's very obvious when I have eight to ten phone calls a day asking if we're going to sell marijuana or if we do sell marijuana," said Hippies owner Tim Adams.
Adams said his store will never be a dispensary but with or without supplying the green, his business has blossomed.
For one local drug counselor, legal pot merely gives his clients more reason to resist treatment.
"I'm seeing a stabilization of patients who have in the past were using marijuana and now they're thinking that it's okay to use," said Thomas Hamman of Changes and Choices.

Hamman said he hasn't seen an increase in patients since marijuana was legalized in Washington but he does expect a lot more people to suffer from a lack of motivation... a prominent side affect of using the drug.