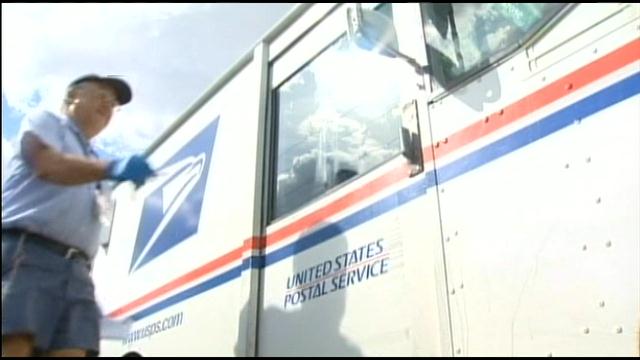 NBCRightNow.com - Some local post office employees will feel the impact next August when the plan to stop Saturday mail delivery goes into effect.
A postal service spokesperson Ernie Swanson says workers could see changes in their hours, job position, or even work location. The employees affected may be given the opportunity to work at another post office, or they could be assigned to a different job.

Swanson says they have been cutting back and not hiring for several years now in anticipation of the changes.

"It doesn't mean that people will be without a job when this happens. We're already reduced our overall employee compliments significantly and we're operating at a rather lean level of employment at this time," he said.

He adds that the Pasco Processing Center is slated to close sometime between now and this summer and Yakima's processing center will follow suit next year.

He says the plan to move the Richland Post Office is still in the works and they have asked the city to help them find a smaller location. He says they have no plans to close the Richland Post Office and it will remain open as a retail center.