Washington State's Proposed Legislation Would Again Allow Public Smoking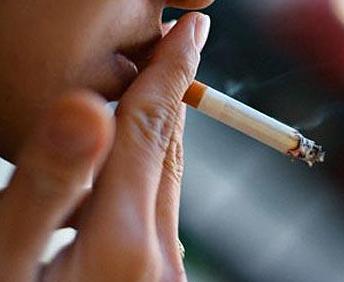 OLYMPIA, Wash. - Supporters of Washington's smoke free initiative are once again defending the popular law and fighting attacks to weaken this important health policy and worker protection.
The House Committee on Business and Financial Services has scheduled a hearing this Thursday, February 14 on legislation that would create a loophole in the voter approved, Initiative 901 and once again allow smoking in public places and places of employment in Washington state. If passed, House Bill 1750 would allow cigar smoking in 600 Washington businesses.

"This proposal would truly undermine one of Washington's most popular initiatives", said Lucy Asdourian, Senior Government Relations Director for the American Heart Association. "This worker protection was passed by voters in each of Washington's 39 counties, and it's working to protect our health."

"It's a huge myth that cigar smoke isn't harmful. Cigar smoking causes cancer of the oral cavity, larynx, esophagus and lung," said Maura Little, Director of Government Relations for the American Cancer Society Cancer Action Network.
"And there is a real risk from secondhand cigar smoke. Because cigars are larger, a person smoking a regular cigar creates more air toxins than a cigarette smoker. No employee should be exposed to secondhand cigar smoke, ever."

"Now, more than ever, we need to keep our smoke-free law strong. Especially when we are actually seeing youth cigar use increase around our nation," said Carrie Nyssen, Regional Director of Advocacy for the American Lung Association of the Mountain Pacific.

Last year, a poll conducted by EMC Research in Seattle found that Washington voters strongly support the Clean Indoor Air Act and recognize the importance of maintaining a smoke-free environment inside workplaces and public spaces. Key findings from the survey include:
84 percent support the Clean Indoor Air Act – the current law that prohibits smoking inside all public places, workplaces, bars and restaurants in Washington state.
92 percent believe all workers should be protected from exposure to secondhand smoke.
94 percent feel that restaurants and bars are healthier for customers and employees now that they are smoke free.

Health organizations across the state strongly oppose this bill. For the health of our state and our residents, lawmakers are urged to respect the 84 percent of voters who support healthy, clean indoor air.