State Lawmakers Pushing for "Dream Act" in Olympia
Posted:
Updated: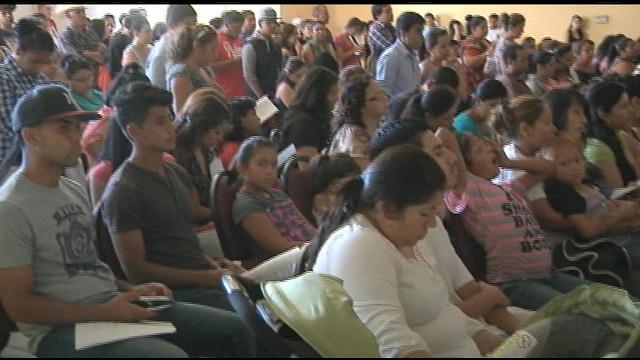 RICHLAND, Wash. -- Congress failed to pass President Obama's DREAM Act proposal last year, but some Washington State law makers are pushing for a similar version in Olympia.
Last week, State Senator Ed Murray introduced the Washington State DREAM Act in Olympia, proposing that state need grants be made available for all instate students, regardless of their immigration status.
The President of Washington State University, Elson Floyd posted on the school's web site blog that he supports the Washington State DREAM Act.
"Washington State University will support legislation introduced this week in Olympia that would make undocumented students eligible to receive the State Need Grant. As a proud supporter of the federal DREAM Act before Congress, I believe we have a moral imperative to do so," he said.
Eligible students will have been in the United States for years and are deserving of the same opportunities their classmates enjoy. However, this measure sharply highlights the fact that the state desperately needs to re-evaluate its most prominent financial aid program. The State Need Grant is dramatically under funded and already leaves thousands of students without the assistance they qualify for.
There is a lot in play these days in the statehouse when it comes to student financial aid. Currently, the state spends $300 million per year to provide the State Need Grant to 75,000 eligible students while 31,000 other eligible students go without due to lack of funding. The cost of covering those students would total an additional $130 million a year," wrote Floyd.
And the tight funds going to the program is why the DREAM Act is so controversial. 8th District Representative Larry Haler said, "The reason I don't support the Washington Dream Act is that we have 32,000 students who are not receiving state need grant right now and those are students who are either native born in the united states or naturalized citizens."
Certainly, undocumented students who have access to State Need Grants would have to compete on both their need and their academic credentials," said WSU Tri-Cities Interim Chancellor, Richard Pratt.
The State DREAM Act will go before the House next Tuesday in Olympia, check back for updates.