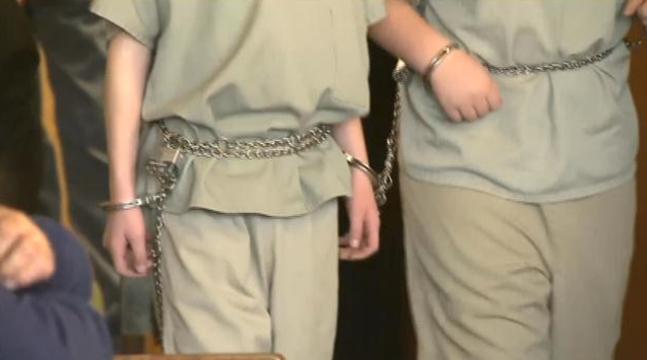 COLVILLE, Wash- KHQ recently reported on two boys, ages ten and eleven who were apprehended at a local Colville elementary school with a gun and a knife in their possession.
Today KHQ received court documents that outlined the two boys entire plot and how they had figured it all out.
The two boys had planned to lure a fellow female classmate away from school and than stab her with the knife. After being apprehended the two boys were hastily interrogated. At first the two denied any knowledge of having the knife, but than shortly revealed their plot.
The 10-year old stated that the 11-year old was going to stab said girl while he handled the gun and kept anyone away who was going to "mess up" their plan.
The 10-year old stated that the reason for wanting to kill said girl was because, "she's rude and always makes fun of me and my friends." Total, there was six students on this list that were going to be targeted and killed.
The two boys had paid a fellow student to keep quiet about the plan.
One week from Wednesday, prosecutors are going to make an attempt to prove that the two boys deserve to receive charges of conspiracy to commit murder. Washington State Law states that children between the ages of eight and twelve do not have the mental capacity to have the intent to commit murder.
We will keep you updated as this story continues to unfold.