Sweets Finalize Roster for Upcoming Season, Bring Back WSU's Jacobs
Posted:
Updated: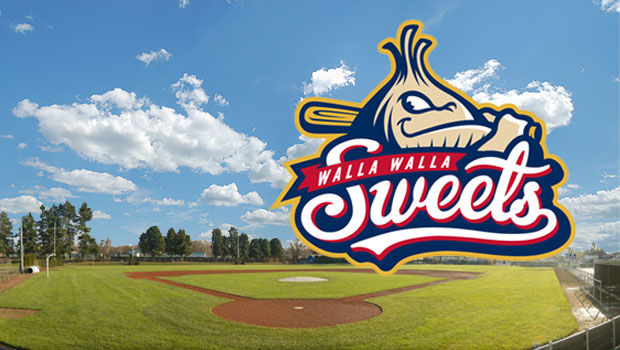 From Walla Walla Sweets
WALLA WALLA, Wash. – The Walla Walla Sweets have added the finishing touches to their roster for the 2013 West Coast League season. Brett Jacobs from Washington State will return for a third season with the Sweets. The team has also added two more arms to the rotation with the signing of Chris Lovejoy and Josh Wagner.
Jacobs, a native of Richland, Wash., is a junior at Washington State University this season. The 6-foot, 190-pound infielder saw regular playing time for the Sweets last season, hitting .311 -- good for second best on the team, with 12 doubles, one home run and 25 RBI. He signed with the Sweets to play in 2011, but did not appear in any games due to injury. In 2010 as a freshman at WSU Jacobs hit .340 with 22 RBI and five stolen bases. As a sophomore at WSU he appeared in 48 games, collecting six doubles, two home runs, and 19 RBI.
"Brett was one of top offensive players in the league last year and among the best pure collegiate hitters I've ever seen," said Sweets manager J.C. Biagi. "What's most impressive though is Brett's character, he's a model citizen, has a great attitude and works very hard at his craft. We're excited to follow him through the spring and look forward to having him back this summer."
Josh Wagner, a junior at University of Northern Colorado is a transfer from Weatherford College. The 6-foot, 187-pound right handed pitcher is a native of Newhall, California, and a graduate of Hart High School. Last season at Weatherford Wagner went 2-0 and struck out eight batters in 16 appearances. As a freshman in 2011 he made six appearances and struck out nine batters in 14.1 innings of work.
Chris Lovejoy, the 6-foot 6-inch, 185-pound southpaw is a native of Concord, California. The junior transfer from Los Medanos College led the Mustangs last season in innings pitched (109.1), strikeouts (74), earned run average (2.39), and tied the team lead in wins (8). He was selected as the Mustangs pitcher of the year and was selected to All-Conference team for the Bay Valley Conference. As a senior at Concord High School, Lovejoy was 5-1 with four complete games, and struck out 74 batters in 64 innings of work.
"Josh and Chris are both entering Division I programs after having successful community college careers in Texas and California. We are excited to see how they transition this year and take the next step in their collegiate careers," said Sweets pitching coach Mark Michaud.