Gun Bill Corrected After Verbiage Threatened Constitutional Rights
Posted:
Updated: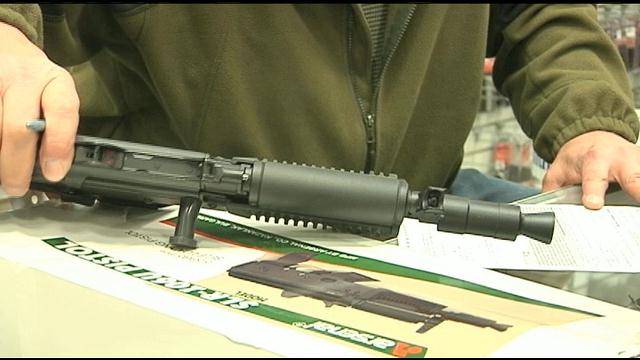 KENNEWICK, Wash. - Senate Bill 5737 was introduced in Olympia last week. It's a gun bill that is raising concerns about constitutional rights. But it's not just the second amendment that people are worried about.

The right to bear arms isn't necessarily the problem here. It's the right of the people to be secure in their houses... against unreasonable searches, which falls under the fourth amendment.

Part of the bill, which now stands corrected, originally said "The Sheriff of the county may, no more than once per year, conduct an inspection... to ensure compliance."
"Sheriff, any police action needs to be with a warrant and probable cause. They have no right to be checking how you store your firearms or whether you have firearms at all, period. That's part of your constitution," said Ken Shields who opposes sheriff inspections.

Senate Bill 5737 would ban the sale of assault weapons in Washington. In regards to the thousands who already own those weapons in the state, the bill says you would have to "safely and securely store" them.

The portion of the bill causing a stir has since been taken out said sheriff's would check compliance with that once a year.

"It would've been an unfunded mandate that we wouldn't have been able to enforce. First of all, I don't have the manpower to do that and I think it would have placed our officers in jeopardy," said Benton County Sheriff Steve Keane.

Keane is glad that part of the bill was taken out. He does support safe storage of people's weapons but even that, he said, shouldn't be up to the state to decide.
"I don't allow the kids to get around them but as far as allowing someone else to come in and check on my weapons, no," said Richard Denham who is also against the sheriff inspections.
"We need to have intelligent conversations to make good decisions on what's going to keep our communities safe and not just put something together that's going to infringe on people's constitutional rights," Keane said.

The bill's sponsors have reportedly said the search provision in the bill was in there by mistake. A corrected version of Senate Bill 5737 has replaced the original on the state's website.