"Raptor" To Descend on the Tri-Cities During Water Follies Weekend
Posted:
Updated: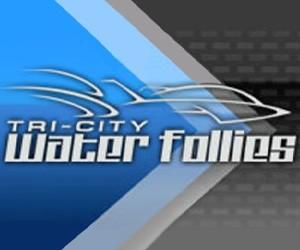 From Tri-City Water Follies
The Tri-Cities Water Follies has some big news about what you'll be seeing this summer at the HAPO Community Credit Union Over-the-River Air Show. The US Air Force Air Combat Command has selected the Tri-Cities and the Columbia Cup to showcase its F-22 Raptor Demonstration Team.
The F-22 Raptor is the Air Force's newest fighter aircraft, and according to the US Air Force Air Combat Command Team website, its "combination of stealth, supercruise, maneuverability and integrated avionics – coupled with improved supportability – represents an exponential leap in warfighting capabilities."
Scott Meyer, Air Show Director for the Tri-Cities Water Follies said, "The US Air Force Air Combat Command selected our event over many other outstanding venues and it is truly an honor to be selected. The F-22 is the world's most advanced fighter aircraft and will appear publicly only 23 times worldwide in 2013."
HAPO's Ron Hue said he and HAPO were ecstatic about the news. "Getting the F-22 to come to the Tri-Cities, speaks volumes for the quality of our event and the strong showing we have each year from the fans. The top air show teams in the country are now looking to the Water Follies as a premier event. HAPO is proud to be a sponsor," he said.
Kathy Powell, Event Director for the Tri-Cities Water Follies, echoed Hue's comments, saying, "The support that the Tri-Cities community has shown to the USAF over the years had a huge impact on our selection, kudos to all our fans."
"This is the only appearance of the Raptor in the Pacific Northwest this year, so picking the Tri-Cities meant saying no to several well-established air shows and venues in the region," said Powell. "This is a really, really big deal. I hope all our air show fans and our hydro race fans will turn out in full force to support this year's event. I know we'll make such a great impression on the F-22 Raptor Demonstration Team that they'll keep coming back in the years to come," she added.
The Lamb Weston Columbia Cup and HAPO Community Credit Union Airshow is July 26-28, 2013. Visit www.waterfollies.com for more information about the 2013 event.