Gun Legislation Losing Ground in Olympia
Posted:
Updated: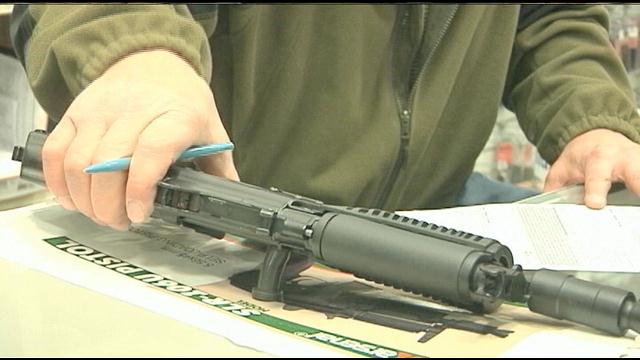 KENNEWICK, Wash. - As lawmakers move through this legislative session the hype over gun control seems to be losing steam.
The bill that would have banned the sale of assault style weapons in Washington state died in committee last month.
"It's a fine line that you kind of walk between telling people what they can and can't own when it comes to their weapons," said Olivia Berg. She and her husband are avid hunters and own a wide array of guns. They purchased all of them legally and passed background checks to do so.
"I don't see why everyone shouldn't have to pass a background check to own a weapon. I feel more comfortable myself knowing that everyone has passed a background check and they're not in the hands of the wrong people," Berg said.
Expanding background checks to private sales is the heart of House Bill 1588.
"I think it takes away from the constitutional rights of all citizens everywhere," said Brian Chastain, of the Tri-Cities.
After moving a vote on that back Monday, the bill was debated on the House floor Tuesday.
"My hope is that we amend the bill so that it doesn't infringe on the second amendment rights of the people in this state," said State Representative Larry Haler.
One amendment debated Tuesday would give Washington voters the last say on the issue. However, Haler said, as it stands, he's voting no.
"This is, as I've said for a long time, a bill that is an emotional reaction to what occurred in Connecticut at Sandy Hook. It doesn't accomplish anything other than taking away our second amendment rights," Haler said.

The debate on that was scheduled to start Tuesday afternoon. If it does pass it will head to the State Senate where it's also expected to fail.