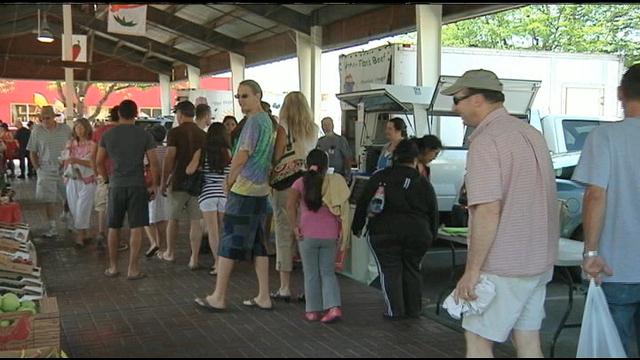 PASCO, Wash. - State lawmakers are working on a bill that would allow breweries and wineries to offer small amounts of their product at the markets.

The Pasco Farmers Market was one of ten across the state to participate in a test of the idea last fall.

Under the proposed legislation, the sampled will have some rules. Customers can be served no more than two ounces of samples per day and food must be provided for them. The servers would have to have a certain serving permit, too.

Pasco Market manager, Mike Somerville, said the pilot program didn't get the best response from businesses but market goers seemed to like it.
"The ones that did sample here, like Cowan, they said, yeah people came in and sampled it and then they come to the winery after they sample it. So, I think it'll be advantageous. They wouldn't do it if they didn't think it would help their business," Somerville said.
Up to three wineries and breweries would be allowed to offer samples at any one market.
The bill passed the State Senate with a 41-8 vote and now goes to the House of Representatives for approval.
The proposal is supported by wineries, microbreweries and farmers markets across the state.