U.S. Senate Discusses the Domestic use of Drones
Posted:
Updated: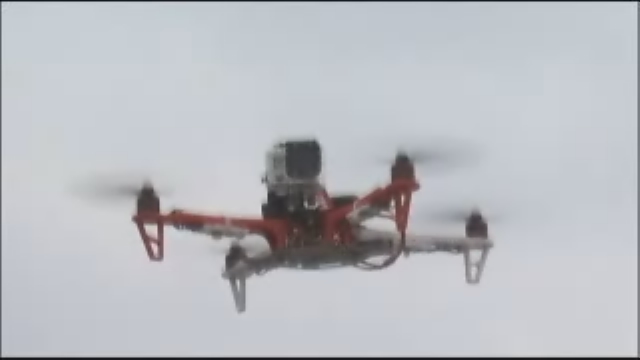 In recent weeks the U.S. Senate has been debating the Obama administration's use of military drones to target suspected terrorists on U.S. soil and overseas.

Now Senators are turning their attention to other domestic uses of drones.

A growing number of drones are taking flight.

Last month in Alabama the devices helped law enforcement end a standoff involving a 5-year-old hostage.

Experts at the University of Minnesota are exploring the use of drones in farming and wildlife tracking.

Outside Los Angeles real estate agents use them to showcase properties.

The devices monitor the Mexican border, and in Mesa County, Colorado the sheriff's office has used drones for search and rescue missions, to monitor fires and search for suspects.

"They can provide an aerial view for the fraction of a cost of manned aviation," Mesa's Benjamin Miller told Senators Wednesday. "They are affordable - they are cheap to operate."

Privacy advocates cautioned lawmakers the technology is outpacing the laws protecting citizens.

"There is going to be an issue with stopping harassment and other crimes of individuals using drones," predicted Amie Stepanovich of the Electronic Privacy Information Center.

At least 33 states have already considered laws that would restrict drone use.

Now Senators are questioning whether new federal privacy laws are needed as well.

"I have seen drones do all kinds of things and I think those 'all kinds of things' bring on great caution," said Senator Dianne Feinstein.

Lawmakers are focusing on how to prevent abuse of drones.

The Federal Aviation Administration predicts as many as 30,000 will be in U.S. skies by the end of the decade.

When and where targeted killings are appropriate will dominate another committee hearing next month.