SPD Apprehends Kennewick Murder Suspect Hours After Crime
Posted:
Updated: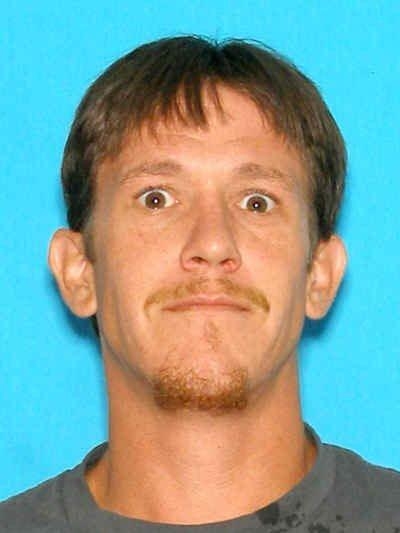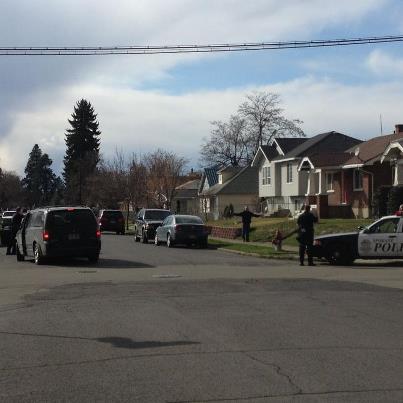 PRESS RELEASE FROM SPOKANE POLICE DEPARTMENT:
Spokane Police Major Crimes Detectives and Patrol Officers arrested the suspect in a Kennewick homicide less than 12 hours after the crime was committed. Grant Scantling (07-04-1971) was arrested at a home in N. Spokane late this afternoon without incident. Spokane Police detectives worked to set up surveillance of several N. Spokane locations where Scantling was believed to be hiding. He was subsequently located and arrested at one of these locations.

This morning Spokane Police Major Crimes Detectives received information from the Kennewick Police Department that Grant Scantling, the suspect from a Kennewick homicide occurring this morning, was in the Spokane area.
Detectives followed up on leads and obtained information that Scantling may be in a home in the 1600 block of E. Lacrosse Ave. in N. Spokane. The car that Kennewick Police believe he used in the homicide (a maroon Jeep) was parked outside the home. The home was placed under surveillance this morning starting at around 9am. Detectives continued to receive information Scantling was in the home and officers worked to secure the neighborhood and ensure the safety of citizens as well as look for Scantling while waiting on a search warrant to enter the residence. SWAT was prepared to enter the home as soon as the search warrant paperwork was complete.
Around 5:30pm Detectives obtained information that Scantling was at another N. Spokane location, at a home in the 2200 block of N. Denver. SPD quickly responded to this residence and apprehended Scantling.
SWAT entered both homes (one on Lacrosse Ave. and one on N. Denver) and secured the scene. Because the homicide happened in Kennewick Police jurisdiction, Kennewick Police obtained a search warrant for the two homes and will search the homes for evidence related to the homicide.
The Spokane Police Department is committed to assisting other agencies (in this case the Kennewick Police Department) in the swift apprehension of suspects.
PREVIOUS COVERAGE:
UPDATE 5:40PM - Suspect Grant Scantling was just taken into custody in a home on the 2200 block of North Denver.
PREVIOUS COVERAGE:
SPOKANE, Wash. - Spokane police officers are attempting to get Kennewick homicide suspect Grant Scantling out of home in North Spokane near Rockwell and Pittsburgh.
Currently using a bullhorn to communicate with the suspect.
SWAT has responded and are now waiting for a search warrant to enter the house.
Perimeter of 4 blocks has been established by law enforcement. You are asked to avoid the area.