WSU to Develop Heat-Proof Wheat
Posted:
Updated: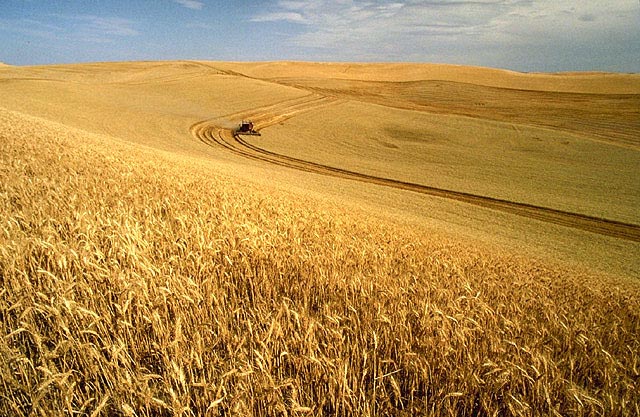 PULLMAN, Wash.— Expecting temperatures to increase with global warming, researchers at Washington State University will try to develop varieties of wheat that can better tolerate the heat.
Researchers say their goal is to have their first set of "climate-resilient" varieties in five years.
"Heat during certain stages of the plant's development is an issue in most wheat growing regions," says Kulvinder Gill, project director.
Gill says a wheat plant's productivity falls off dramatically when temperatures rise above 82 degrees, and the effects are particularly dramatic in the flowering stage, when the plant sets the seed that is ultimately harvested and milled for food.
WSU will lead the $16 million research project, which is part of the U.S. government's global hunger and food security initiative, Feed the Future. The research will be funded by the U.S. Agency for International Development (USAID), the Indian Council of Agricultural Research (ICAR), and the Directorate of Wheat Research (DWR).

The research will also include researchers from Kansas State University, the seed manufacturer and processor DuPont Pioneer, India's Directorate of Wheat research and National Bureau of Plant Genetics Resources, GB Pant University, CCS Meerut University, Punjab Agricultural University, Rajendra Agricultural University, and two private companies in India. As many as 35 PhD students and 30 post-doctoral or research fellows will also be involved.