Academic All-Star: Myanna Harris of Kennewick High School
Posted:
Updated: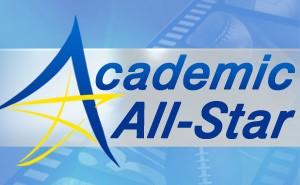 KENNEWICK, Wash. -- Kennewick High School senior Myanna Harris ranks second in her class with a 3.98 GPA. The tennis captain manages her time wisely.
"Right after school if I have some time I'll do some homework, and if during class they give us time, I usually try to get as much homework as I can done so I don't have to stay up until midnight," Harris said.
"She's very good at managing it all. She's one of those kids that can be completely involved in a multitude of things, and somehow gets it done. She does it well," added Steve Buckingham, Kennewick girls' tennis head coach.
Harris is Kennewick's National Honor Society president and is involved with Gay Straight Alliance and International Club. Her father inspires her.
"In high school he wasn't very good at academics but he worked hard at whatever he chose. So he went right into working and made his way up to the top in management," Harris said.
Harris received a scholarship to attend Gonzaga University. She wants to double major in computer science and electrical engineering. No sweat.
"When you're in education--and I've been in it long enough--you can pick the ones that are going to do well in life, and Myanna has all those characteristics. She's personable. Everyone loves her," Buckingham said.
To nominate a local senior student-athlete, or to see other Academic All-Stars, click here.
Thanks to the Kennewick School District for selecting KNDU-TV to receive the 2013 Community Partner Award for our Academic All-Star program.