Keeping Safe While Rescuing Abandoned Pets
Posted:
Updated: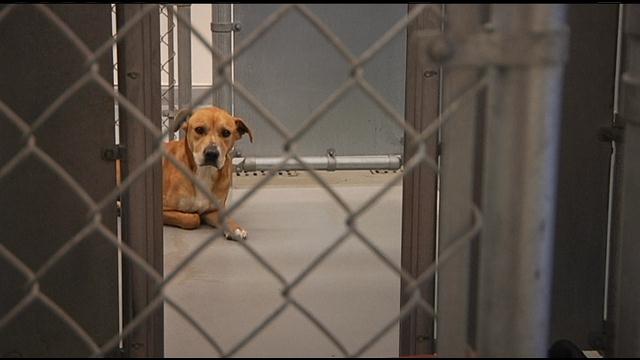 KENNEWICK, Wash. - It is something that has happened to many, finding a stray pet roaming the streets, many of them abandoned by their owners. But one big concern is whether it is safe to stop and help these pets.
Found on the streets, out in the country, or even at the dog park, most of the animals at the Benton County Animal Control once had homes.
"We've seen so many dogs that were dumped, and on the verge of dying," said Mandy Eff, Benton Co. Animal Control Officer.
"It's really sad here. It makes me think about people who think it would be awesome to get a dog, then when the get one, its not what they expect," said pet owner Shane Hobling.

Katherine Shaddox from Columbia Animal Rescue Efforts says that is just one of the reasons people ditch their pets.
"People go on vacation. And it's easier sometimes if you can't afford to board your dog or cant find a place to board your dog, to just leave them," Shaddox said.
Owners who have bitten off more than they can chew may not know there is a slew of resources in our area, people like Shaddox waiting to help find a new home for an unwanted pet.
"Call your vet, call the Benton Franklin Humane Society, go on petfinder.com and type in your zip code and it will pull up all the rescue groups," Shaddox said.

But many times, it is still strangers who end up saving pets from the streets. Shaddox says its okay to approach the dog if it is in a contained area, but if there is a chance it could bolt into traffic, it is best to call for help.

"If you're outside city limits, call Benton County Animal Control and they'll come pick up the dog. If you're inside city limits it's Tri-Cities Animal Control," Shaddox said.

But in the end, owners who do not follow the rules, could be the ones ending up behind bars.
"Abandoning a dog is a crime. if we catch the people who do it, we will prosecute. We have in the past and we will continue to do so," Eff said.