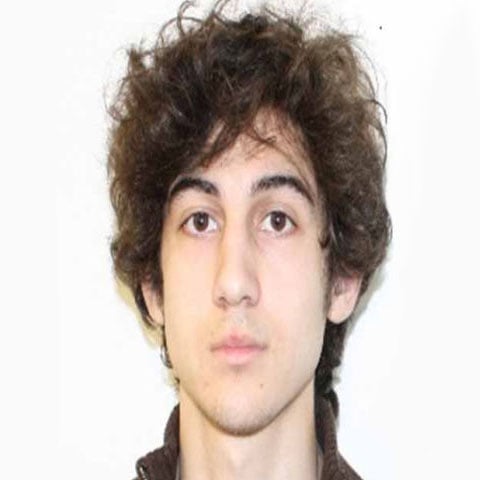 (NBC News) More than 17 hours after a bloody rampage that ended with his accomplice brother dead, Boston Marathon bombing suspect Dzhokhar Tsarnaev continued to elude a massive manhunt that has put the city and surrounding suburbs on total lockdown.

Anxiety was rising as SWAT teams and troops hunted door to door for the fugitive - and for more bombs - with more than a million people told to hunker down behind locked doors.

Tsarnaev, 19, remained on the lam hours after he and brother, Tamerlan, 26, made a desperate effort to flee the city following the FBI's release of their photos Thursday evening.

They killed a campus security officer, carjacked a man, and led police on a wild chase that ended in a firefight, officials said. The older brother, who had a bomb strapped to his body, was killed. The younger one escaped, though he may have been wounded, law enforcement sources said.