3 Teenagers Transported To Hospital By Helicopter After Head-On Crash On Highway 291
Posted:
Updated: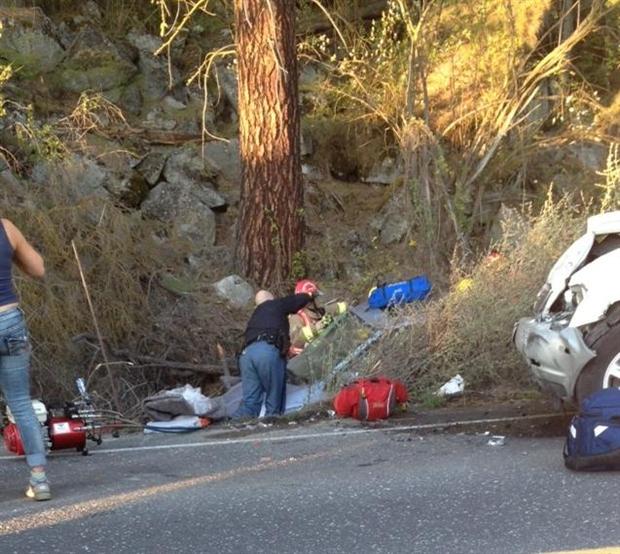 PHOTO sent in by KHQ Viewers Bob & Sue Given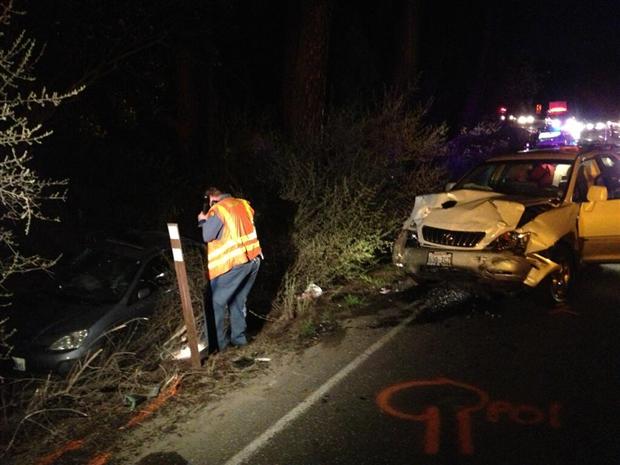 PHOTO: KHQ
SPOKANE COUNTY, Wash. - Three teenage boys were taken to the hospital by helicopter Monday evening following a multi-vehicle crash on Highway 291 near the Stevens County line.
Troopers with the Washington State Patrol told KHQ that just before 7:00pm a car driven by a 15-year-old boy with only an instructional permit, was driving southbound on Highway 291 near Big Sandy at a high rate of speed when he bounced off one car heading northbound just before hitting an SUV head-on. As a result the car ended up in a ditch, and both lanes were blocked by the other two cars involved.
Along with the 15-year-old driver, the causing vehicle also had teenage male passengers. The three passengers were taken to a Spokane hospital by helicopter, two with serious injuries. The driver was taken to the hospital by ambulance with minor injuries. The driver of the SUV who was hit head-on was also taken to the hospital by ambulance with minor injuries.
Troopers say everyone was wearing a seatbelt, and that most likely saved many lives. Alcohol or drugs do not appear to be a factor. The crash is still under investigation but right now it appears speed was the cause.
One lane is open and officials are slowly letting traffic through, however they will be on scene for a few more hours so if you're traveling in the area, expect major delays until late Monday night.
Previous Coverage:
SPOKANE COUNTY, Wash. - Emergency responders are on scene of a multi-vehicle accident on Highway 291 near the Stevens/Spokane County line.
The Washington State Patrol has confirmed ambulances and MedStar are on scene transporting patients.
There is no word on the extent of injuries, but the road is blocked at this time and a detour is in place.
KHQ has a crew heading to the scene to find out more and we will update this story as soon as we do.