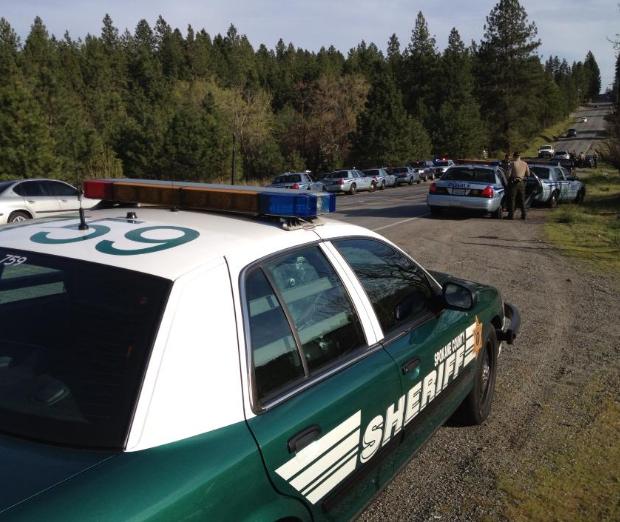 UPDATE: Dept. Craig with the Spokane County Sheriff's Office tell us that the incident started with people confronting a homeowner at 15th and Carnahan about a possible stolen vehicle. This turned into a situation where eventually they left they were confronted by other people and it is possible a handgun and a crowbar were displayed. From that point it was a standoff situation where more law enforcement was called in. It is possible that one of the people involved is a convicted felon. A crowbar was recovered and a handgun might have been thrown in a nearby reservoir.
TWEET FROM PATRICK ERICKSON: Deputies have 4 people detained after an armed confrontation about a stolen vehicle at 15th and Carnahan.
PREVIOUS COVERAGE:
SPOKANE VALLEY, Wash. - We have received reports of heavy police activity near E. 14th Street and S. Carnahan Rd. in Spokane Valley. At this hour we're working on getting more details. As soon as we get them we'll post them here on KHQ.com.