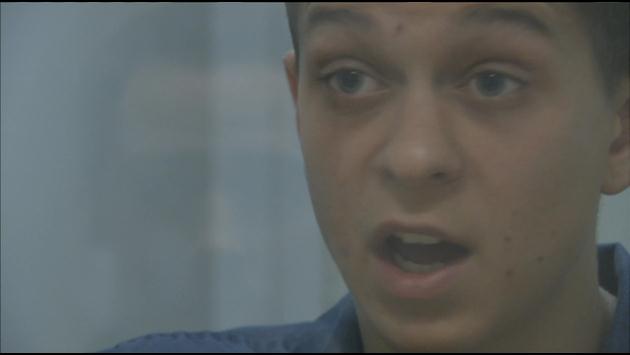 KHQ.COM - Two suspects are in custody for a shooting in front of Whitman Elementary Monday afternoon.
Tuesday night, KHQ spoke with the driver of the vehicle involved and he told us he had nothing to do with it and his friend is the one that fired the weapon.
Tanner Caldwell says he had just picked up his friends and he was driving them home when they drove by a car parked in the street on the 3400 block of N. Helena.
The 18-year-old says he got into an argument with the woman driving the car that was double parked outside of Whitman Elementary waiting for her kids.
During the heated confrontation Tanner says his 15-year-old friend in the back seat pulled out a BB gun and fired a shot striking the back window of the victim's car.
Panicking, Tanner took off while yelling at his friends about what they had just done.
He says he knew his friend had the weapon and earlier in the day warned him not to take it out in the car.
Thanks to help from witnesses who were able to get Tanner's license plate number, officers were waiting for him as he arrived home just a few hours later.
Now because the victim also had her two children in the car, Tanner and the 15-year-old juvenile that was arrested are now facing three counts of first degree Assault.
With hundreds of children around at the end of the day, officers say this could have been much worse and luckily no one was injured.
Investigators are now waiting on a search warrant to search Tanner's truck for evidence.
Both suspects are due to make their first appearance in court Wednesday afternoon.